Hi.
I realized that every time the "7d2d rat" is closed, it does not save the "Game World Name" field, so when it starts, it creates a new world.
I currently have it as seen in the following image.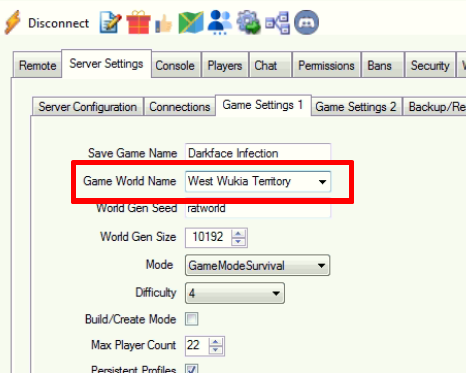 *As you can see, the name is: "West Wukia Territory" and it is correct.
The problem is that if the server is turned off or the "7d2drat" is restarted, I change the name to "Navezgane" by default, which does not load the correct map and creates a new one.
Is there a solution to keep the name well?
Note: Version rat is 0.2.03.1
PD: Sorry for my bad english.
Last edited: